Schedule Your Hyundai Battery Service and Replacement in Gurnee, IL
It is hard to overestimate the importance of your car battery to your Hyundai car, SUV, or truck. If this component doesn't have juice, your vehicle isn't going anywhere. This is why you should make sure to get your Hyundai battery service and replacement done by a team of experts. The service center at Gurnee Hyundai, located at 6251 Grand Avenue in Gurnee, IL, is this kind of location. We can take care of any of the battery service you need.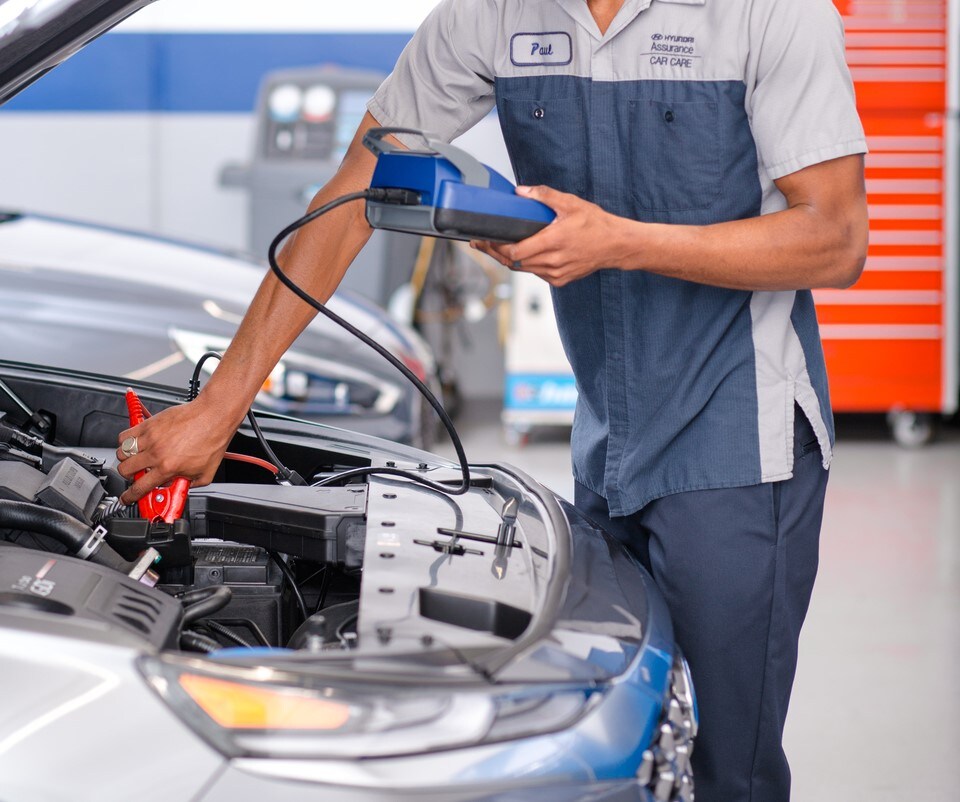 How to Tell if Your Car Battery Needs to Be Serviced?
The chances are good that a car battery isn't going to leave you stranded without giving you some warning ahead of time. If you see these signs, you can make an appointment with our service center to get your vehicle's car battery inspected. Some of the signs you should watch out for include:
There is corrosion around the battery connections
The vehicle's lights are dim or flicker
It takes longer to start the car
The battery light is illuminated on your car's dashboard
There are malfunctions with the electrical system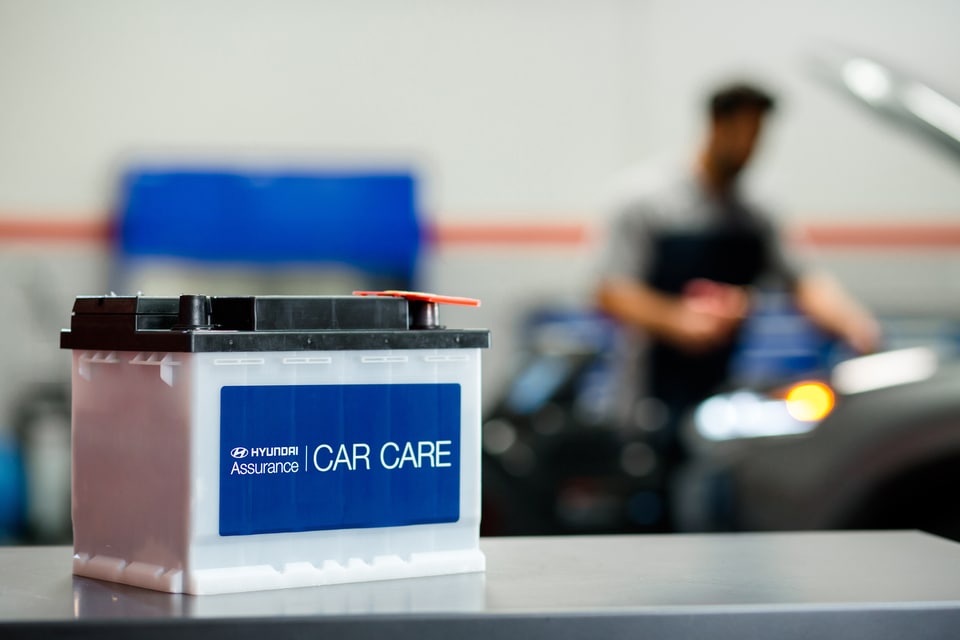 Gurnee Hyundai Offers Battery Inspections and Replacements in Gurnee, IL
As a Hyundai service center in the Greater Chicagoland area, we believe it is our duty to offer our customers a comprehensive list of auto services and car repairs. Because of this fact, you can count on Gurnee Hyundai to handle all of your battery-related needs. If your vehicle needs a battery inspection or replacement, you can get help from our service team.
You can schedule a battery inspection to determine whether your car battery is going to have the strength to get you through another season. We can also replace your car battery if it is needed. Whether your vehicle's battery needs inspection, service, or replacement, we have got you covered.
Why Buy a Car Battery from Our Dealership?
Customers should consider buying a car battery from us because we sell genuine, authentic Hyundai parts and accessories. Genuine Hyundai parts have the honor of being the only auto parts that are recommended for use with your Hyundai vehicle. Additionally, we have an expert team of Hyundai-certified service technicians to install and service your battery. You can also check out our service and parts specials to see if we have any savings available for you.
Contact Us to Schedule Your Service Visit
Contact our service team to schedule a battery check today.