Shop Hyundai Hybrid & Electric Vehicles
for Sale in the Greater Chicagoland Area
The future of commuting in this country is linked to hybrid and electric vehicles & Hyundai is at the forefront of this revolution of eco-friendly vehicles. There is the knowledge that something must be done to reduce the impact of climate change, so most brands are trying to present high-quality options for drivers to consider. If you are currently thinking about checking out new hybrid and electric vehicles in the Chicagoland area, you should check out what the Hyundai brand has to offer. Gurnee Hyundai, located at 6251 Grand Avenue in Gurnee, IL, has a huge selection of hybrid and electric vehicles from which to choose.
Buy Hyundai Hybrid Cars & Hatchbacks
If you are seeking to maintain top-notch performance, but want to gain the benefits of owning a hybrid or electric vehicle, you may want to explore the Hyundai hybrid and electric car/hatchback lineup. We offer hybrid and electric versions of several popular models in the Hyundai lineup. As always, you can count on our sales team to help guide you through which Hyundai hybrid or EV is best for you. Some of the Hyundai cars you can see when you come to our dealership include: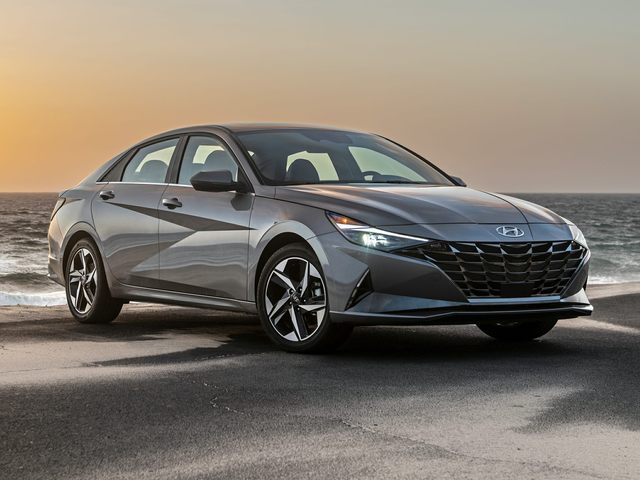 Hyundai Elantra Hybrid
There is no doubt that many folks are aware of the Hyundai Elantra. You can get all of the things you love about the Elantra, but get a hybrid powertrain when you decide to buy or lease a Hyundai Elantra Hybrid. The hybrid version of this vehicle combines a 1.6-liter four-cylinder gas engine with hybrid technology to give you a commuter-friendly experience.
Shop Hyundai Elantra Hybrid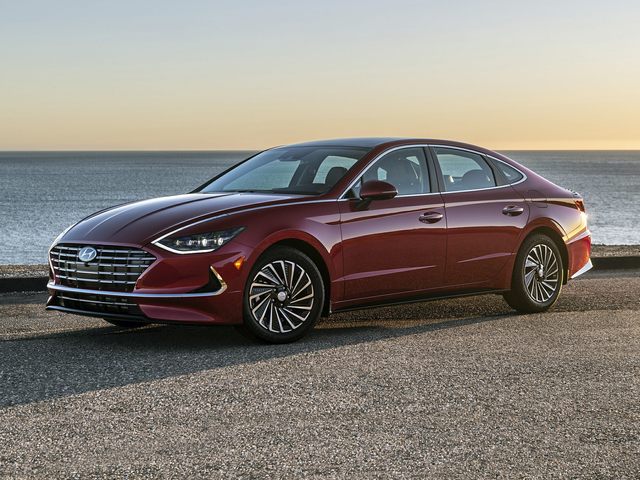 Hyundai Sonata Hybrid
Do you want a midsize sedan that will make your commuting experience less costly? You might want to check out the Hyundai Sonata Hybrid. Like its gas-powered counterpart, it offers a comfortable ride quality and an abundance of standard and available features. It is also fun to drive. The biggest difference between the Sonata and the Sonata Hybrid is the hybrid technology that makes it consume fuel in a more efficient fashion.
Shop Hyundai Sonata Hybrid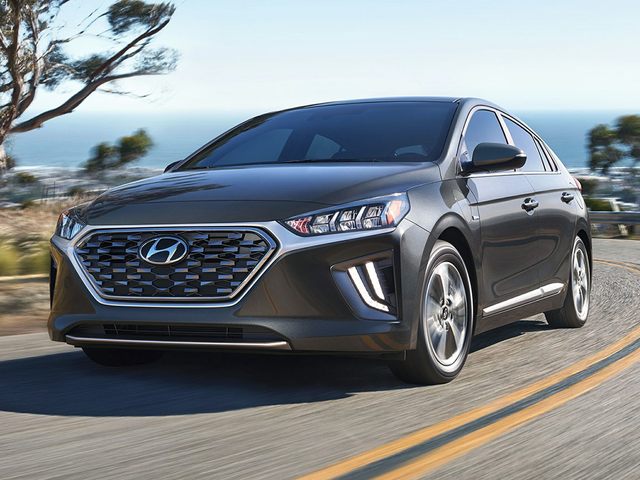 Hyundai Ioniq
This Hyundai model is available with a hybrid, plug-in hybrid, and electric powertrain. It also comes as a hatchback when you buy or lease the electric version. All three versions feature ample interior space for people and cargo. They also all have a plethora of standard and available features. You'll need to decide whether you are more interested in the hybrid, plug-in hybrid, or electric technologies. Unlike hybrid technology, electric doesn't use a gas-powered engine at all. It makes use of an electric motor(s) to power the vehicle.
Shop Hyundai Ioniq
Hyundai Hybrid SUVs at Gurnee Hyundai
We know that some folks need the utility and capability that an SUV provides. If you are one of these people and want to take advantage of the benefits of hybrid technology, you still can when you choose the Hyundai lineup. The Hyundai lineup gives drivers a couple of intriguing possibilities to consider when they are shopping for a hybrid SUV. The options you may find at Gurnee Hyundai include: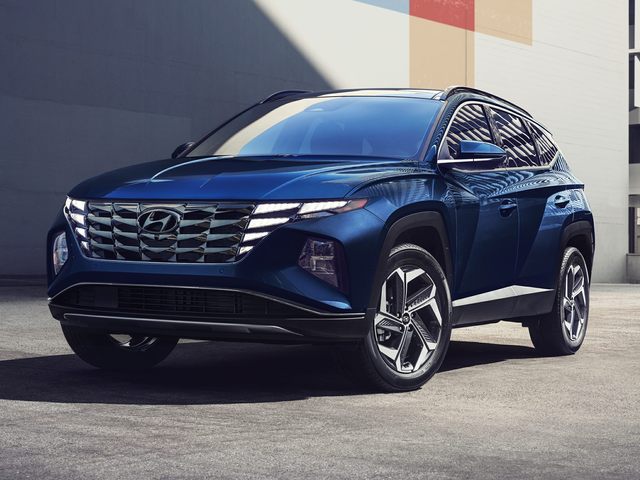 Hyundai Tucson Hybrid
Fans of the gas-powered Hyundai Tucson have fallen in love with it because of the comfy seating, roomy interior, and smooth ride it offers. It also has a wealth of standard and available features. If you choose to drive a Hyundai Tucson Hybrid, you can get all of those qualities, plus the benefit of a hybrid powertrain. There is also a plug-in hybrid if you want to enjoy some of the perks of an electric vehicle.
Shop Hyundai Tucson Hybrid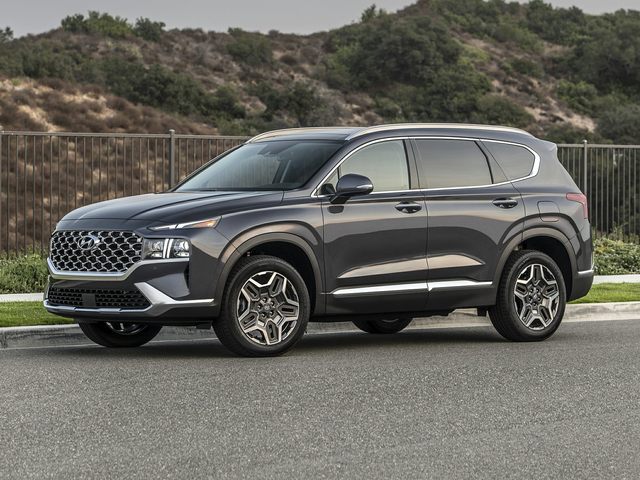 Hyundai Santa Fe Hybrid
Folks looking for a small SUV with an abundance of space and a hybrid powertrain may find what they want in the Hyundai Santa Fe Hybrid. It has a wide assortment of standard and available features, as well as more cargo room than most small SUVs. It shares the same smooth driving quality that made many people fans of the gas-powered version of this vehicle.
Shop Hyundai Santa Fe Hybrid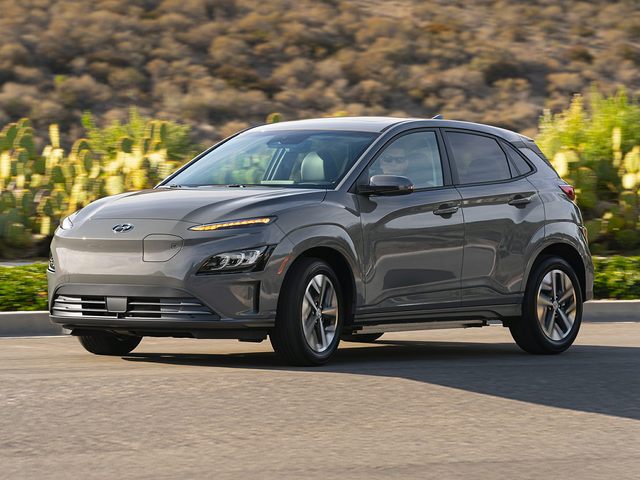 Hyundai EVs in Greater Chicago
While the current Hyundai model lineup features several plug-in hybrid vehicles to incorporate electric charging with gas engines, the model lineup is expanding to include more full-fledged electric vehicle options. For Hyundai EV models, there are exciting new crossover models coming to our Chicagoland area dealership. First off is the Hyundai Kona EV, an all-electric take on the popular new Kona crossover. In the near future, the all-new Hyundai Ioniq 5 will serve as an exciting EV addition to the Hyundai model lineup. Unlike its other Ioniq sedan counterparts, the Ioniq 5 EV is a sleek electric SUV.
Shop Hyundai Ioniq 5 EV
Visit Our Dealership to Buy or Lease a New Hyundai EV or Hybrid Model
Are you a value-conscious car shopper? We may have pre-owned hybrid and electric vehicles in our used inventory for you to peruse. Feel free to explore our current selection online or by coming into see us. If you happen to see a new Hyundai hybrid or electric vehicle in our inventory that might work for you, contact one of our sales team members to ensure it is available. Our new Hyundai hybrid & EV election makes our dealership a destination for many shoppers from Kenosha, Wisconsin & the greater Chicagoland area. Contact us ahead of your visit to schedule a test drive.
There is also an online financing application that could save you time when you come into buy or lease your vehicle at the dealership. Gurnee Hyundai, in Gurnee, IL, urges you to complete the credit application, so you can experience a much more streamlined car buying experience today.