Schedule Your Brake Repairs and Service with Gurnee Hyundai
Taking care of your car's brakes are an important part of its routine maintenance. When you choose to take care of this service with Gurnee Hyundai, located at 6251 Grand Avenue in Gurnee, IL, you will get a variety of benefits. First, your brake service and repairs will be completed by factory-trained, Hyundai-certified service technicians at our dealership. Secondly, we use genuine Hyundai parts and accessories for any type of maintenance we complete on your Hyundai vehicle.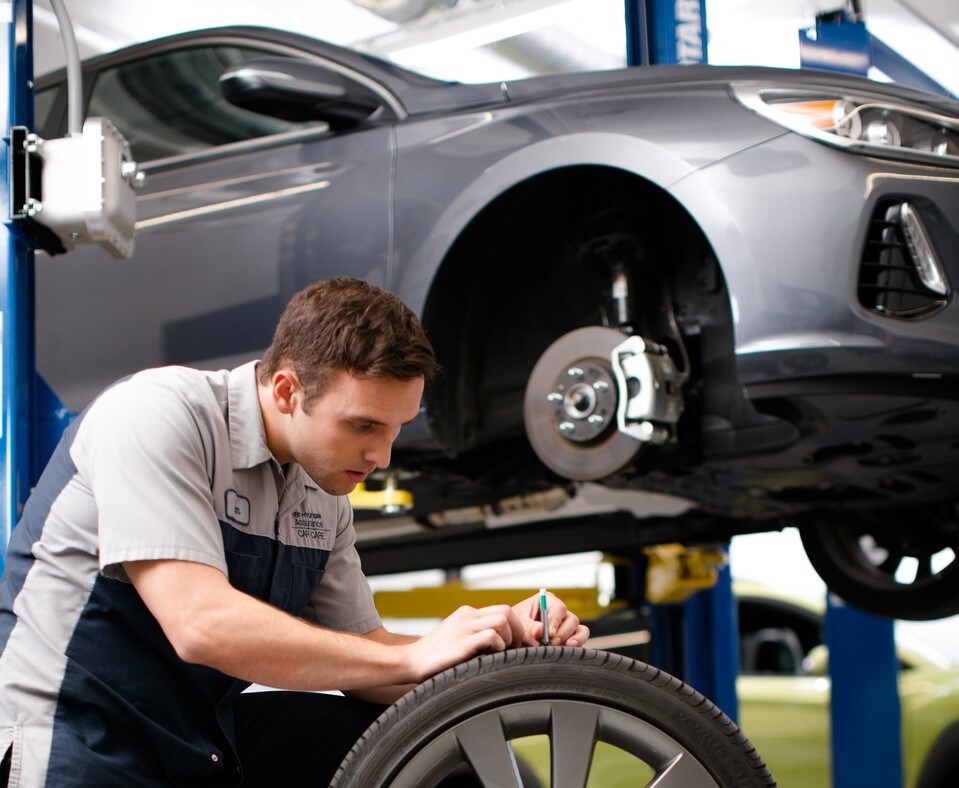 What Are Signs That Your Brakes Need Servicing?
When you are driving your Hyundai car, SUV, or truck on your daily commute, it will give you definitive signs that it may be time for a brake inspection. Since your vehicle's brakes are vital to providing you with a safe driving experience, it is important you don't ignore these signs. These are some signs it may be time to schedule a service visit with our team:
Your brake pedal is soft and spongy
The brake light in your vehicle is on
There is a grinding or squealing sound when you put your foot on the brake pedal
Your car pulls to one side when the brakes are applied
It takes longer to stop than usual
How Often Should My Brakes Be Inspected?
Generally speaking, you should have your brakes inspected by our service center every 20,000 to 60,000 miles, or every six months. Doing this can help you avoid any expensive repairs. It also can ensure that you will have safe travels because your car's brake system is in good shape.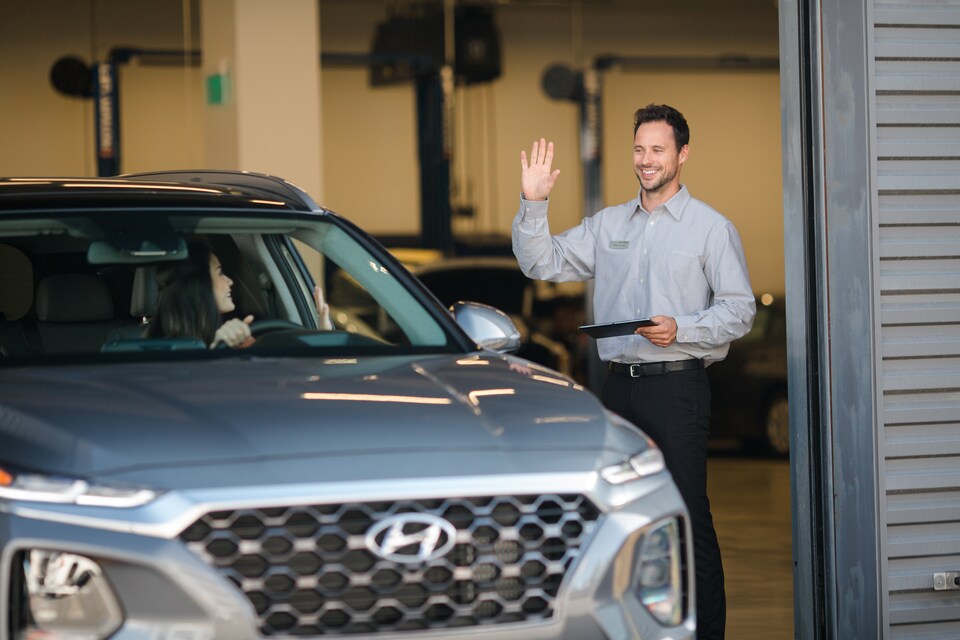 Why Choose Gurnee Hyundai for Brake Repairs and Service?
A big reason for you to choose Gurnee Hyundai for all of your brake service and repairs is because we have factory-trained, Hyundai-certified service technicians that have the experience necessary to take care of all of your brake-related needs. Whether your car need new brake fluid, pads, rotors, or calipers, we can take care of it.
Additionally, our high-quality Hyundai parts and accessories ensure that your vehicle is getting the best of care when it comes to our service center. When your car leaves our service center, you can have comfort knowing that you will have safe travels.
Contact Us to Schedule Your Service Visit
Use our online service scheduling tool, so you can set up a brake service appointment with the team from Gurnee Hyundai today.